Chivalry 2 has released a new seasonal update that adds brings plenty of surprises to the game. The developer has published a press release regarding the update, depicting the changes and new content coming to the game. This update is titled 2.7.1, and its full changelog can be combed below.
Chivalry 2 – 2.7.1 Patch Notes
Today we have released a small hotfix (2.7.1) to fix a few key campaign-related issues. This includes the premium campaign not unlocking items as intended for some users. The full list of fixes coming in this hotfix can be seen below.
Store Fixes:
Fixed an issue where after purchase, the Premium Campaign would not grant items properly
Improved XP Tracking Visualization UI for Campaigns
Fixed an issue where other Featured store items (Gladiator Bundle, Special Edition, King's Edition, Currency Pack) were missing for Xbox One and Playstation 5
UI Fixes:
Fixed an issue where in LTS players that idle out are not displayed properly in the HUD
Fixed an issue where entering spectator mode in LTS during warm up or round countdown would result in the player total HUD breaking
Holiday Event – Chivmas
It's beginning to look a lot like Chivmas! 'Tis the season for murder and mayhem. The Merry Chivmas event will be live on all platforms today at 11am ET.

Whether you've been good or bad, Chivalry 2 has holiday presents for you.
Starting today until January 5, experience a wonderland of holiday themed maps and carryables. Various holiday decorations such as holly, ornaments, and Chivmas trees have been strewn about the following maps to spruce things up:
Team Objective mode: Stronghold, Falmire (with horses), Galencourt
Team Deathmatch: Wardenglade (with horses)
You'll also be able to find snowmen, snow forts, and medieval sleighs that work as weapon racks to help you sleigh your enemies.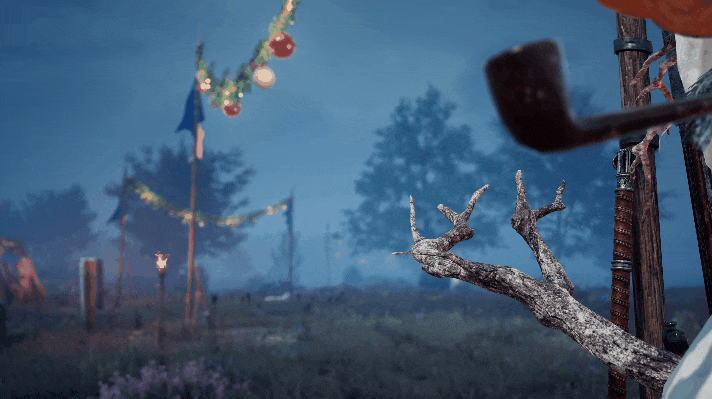 The presents don't stop there. You'll be able to find literal presents and celebrate the joy of giving by gifting a wrapped present directly to your enemies face. Explore the holiday themed maps to find more fun new carryable such as:
Snowballs for snowball fights
Throwable gift wrapped anvil
Throwable ornaments
Julbock (Yule Goat)
Chivmas Elves
Stationary snowman with removable head and arms
Wooden toys
Yule log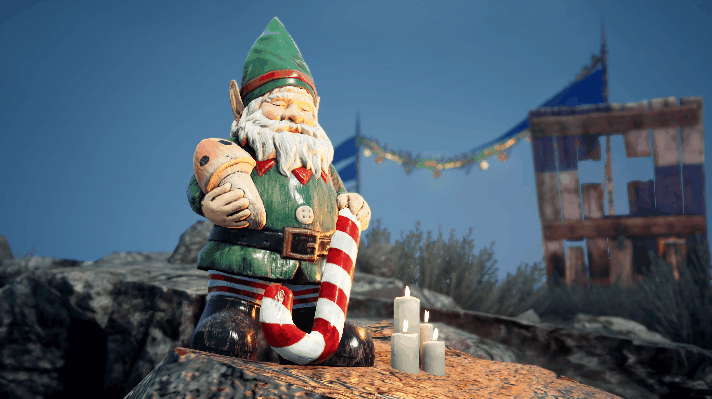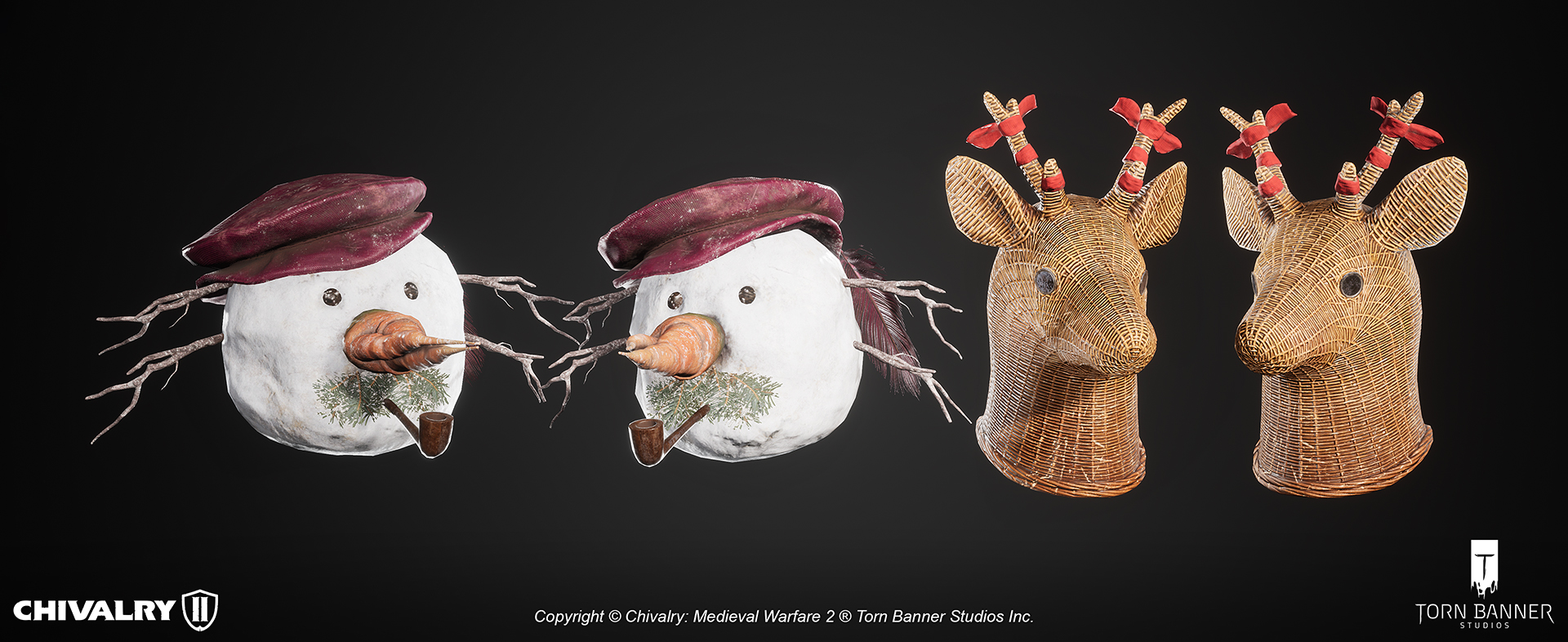 Holiday Helmets:
Snowman – decapitate Frosty and wear his head as your own
Reindeer Helmet – celebrate the Yuletide with this stylish wicker headpiece
Santa Hat – ho ho hold the line in this festive holiday hat
---
Hello, fellow readers! If you want to get in touch with us and participate in our discussion boards, make sure you visit our Forums. We are more than sure you will find something useful there! The forum is new, so be among the first ones to say Hello!
---
If you are a video game developer and you have a submission to make, you can mail us at team@futuregamereleases.com