Farmers and virtual agriculturists, brace yourselves for an exciting new update as Giants Software has already deployed the release of Farming Simulator 22 update 1.10, available today.
For the complete patch notes as posted on the official website, check below:
New Multiplayer Modes Now Available on PC & Consoles!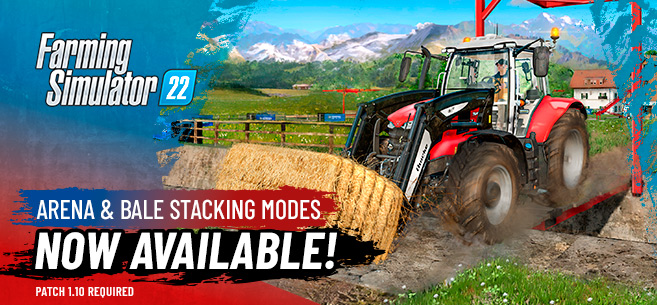 Ready for some field action? Our new competitive multiplayer modes are now available in Farming Simulator 22. Download patch 1.10, and you'll find both the Bale Stacking Mode and the Arena Mode in the main menu under "esports" – check it out!
Stacking Bales for the Highscore
---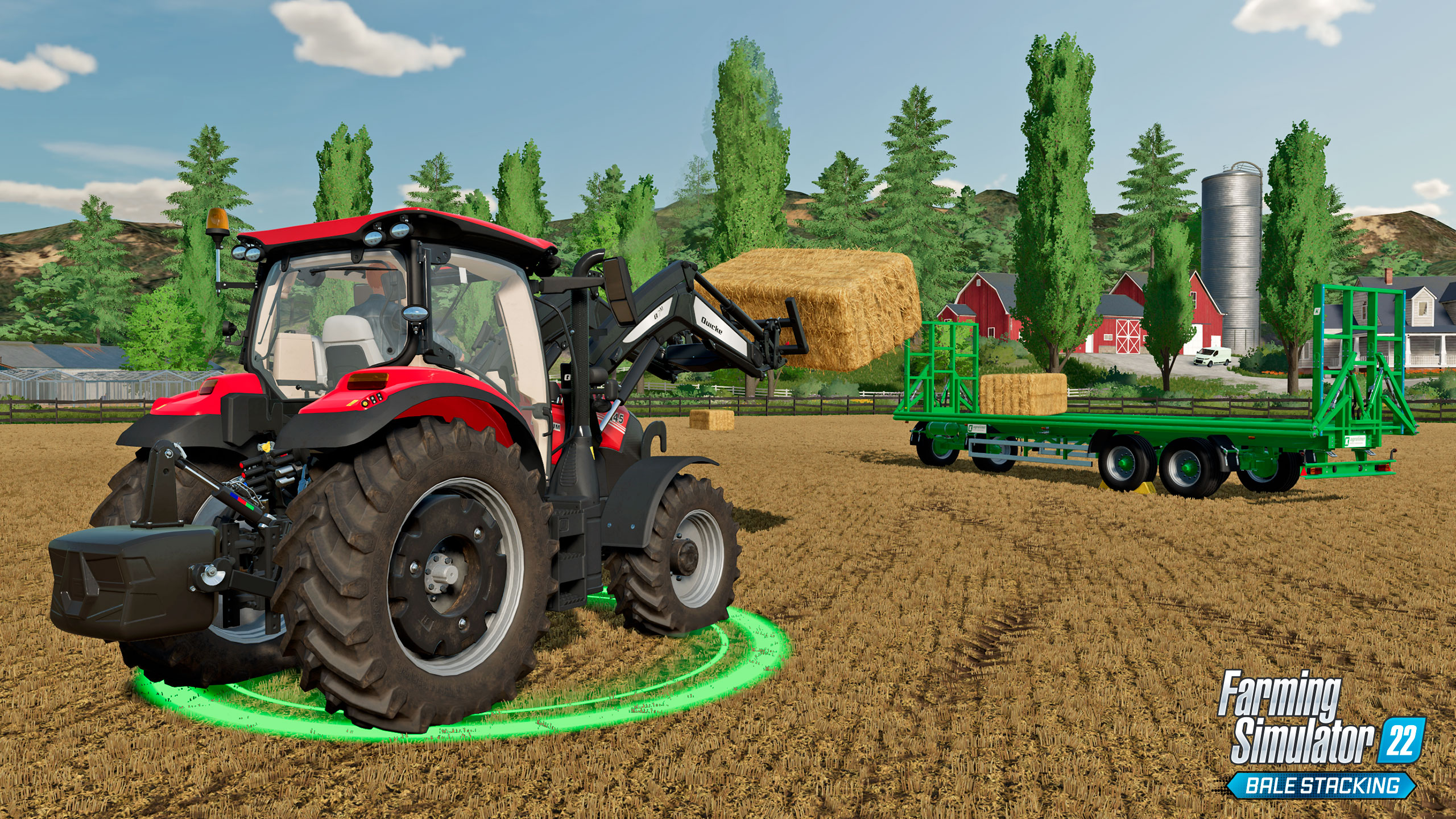 What started out as a joyful highlight on international gaming events a few years ago, is now playable at home with up to six players: The Bale Stacking Mode requires you to carefully (and more important: quickly) stack square bales onto a trailer.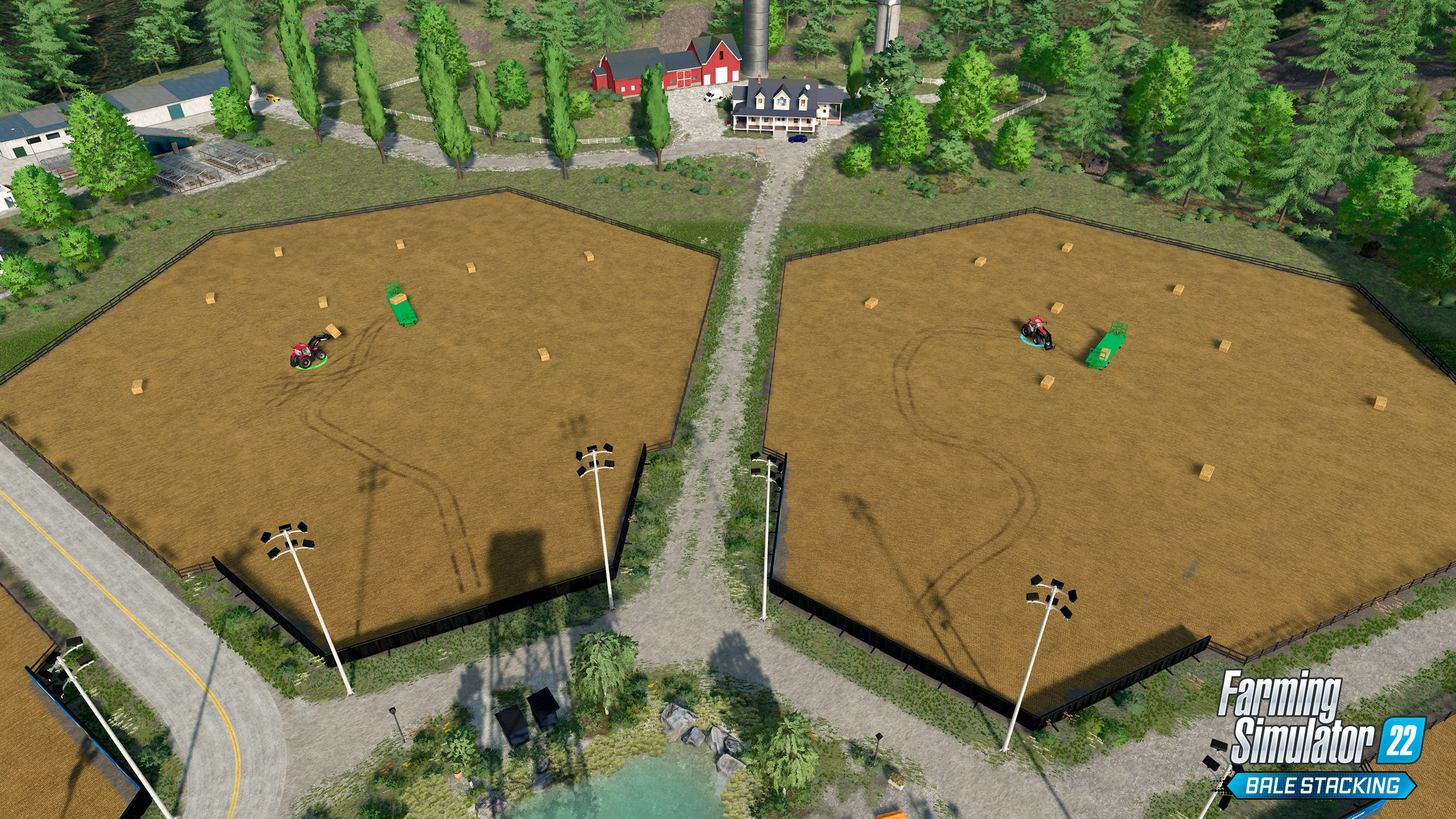 The goal: beat your own or your friend's highscore while a countdown applies some pressure! It's always good to train your skills for operating a front loader attached to your tractor anyway – even for your day-to-day farming business (hint: might be a helpful skill for the upcoming Hay & Forage Pack).
Team-Based Arena Mode Requires Strategy
---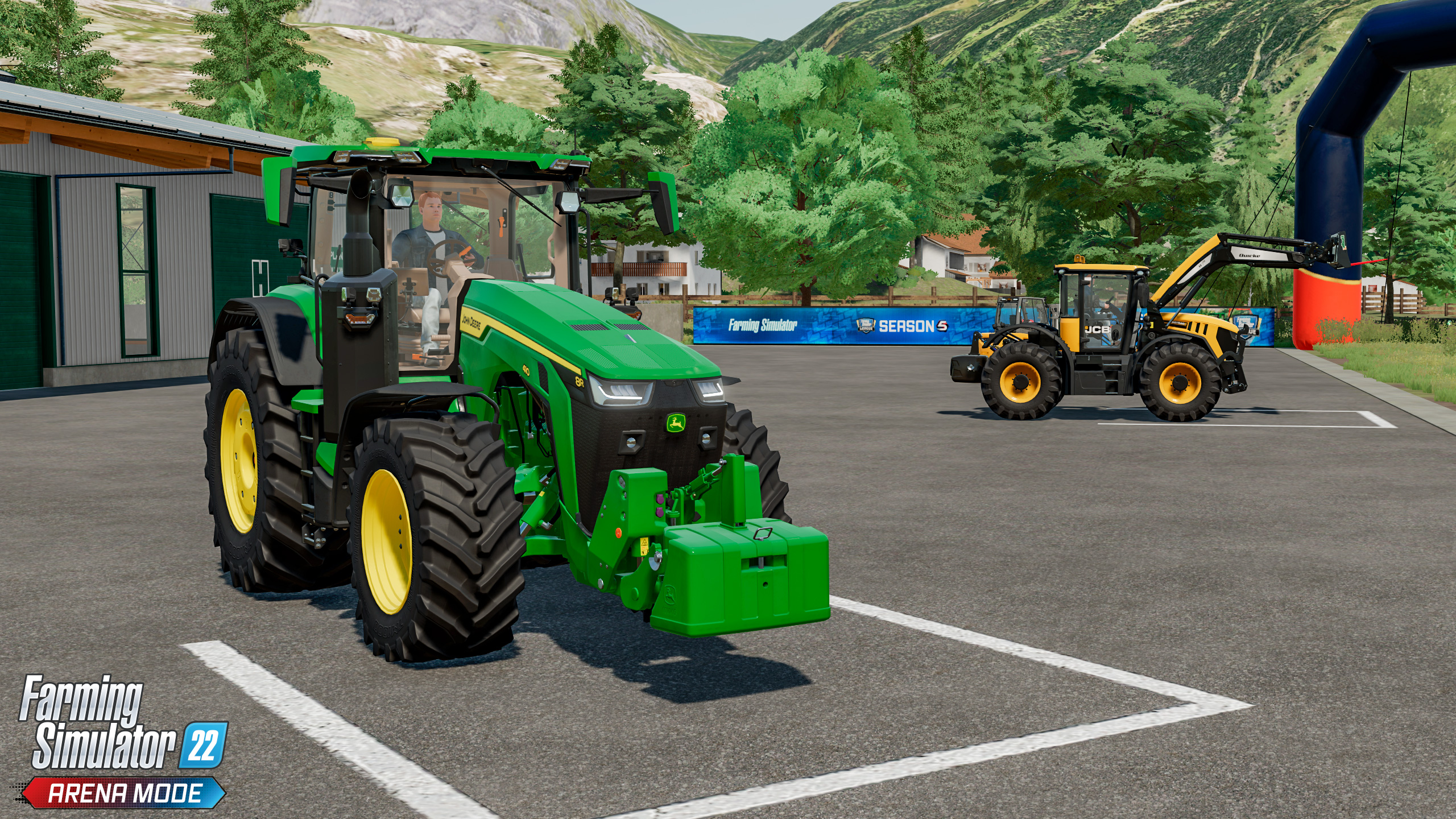 Known from the FSL, the Arena Mode is now open to everyone. You don't need to register or compete in the league (but you can). Two teams, consisting of up to three players each, compete for the highscore by harvesting wheat, pressing bales and delivering them to their barn.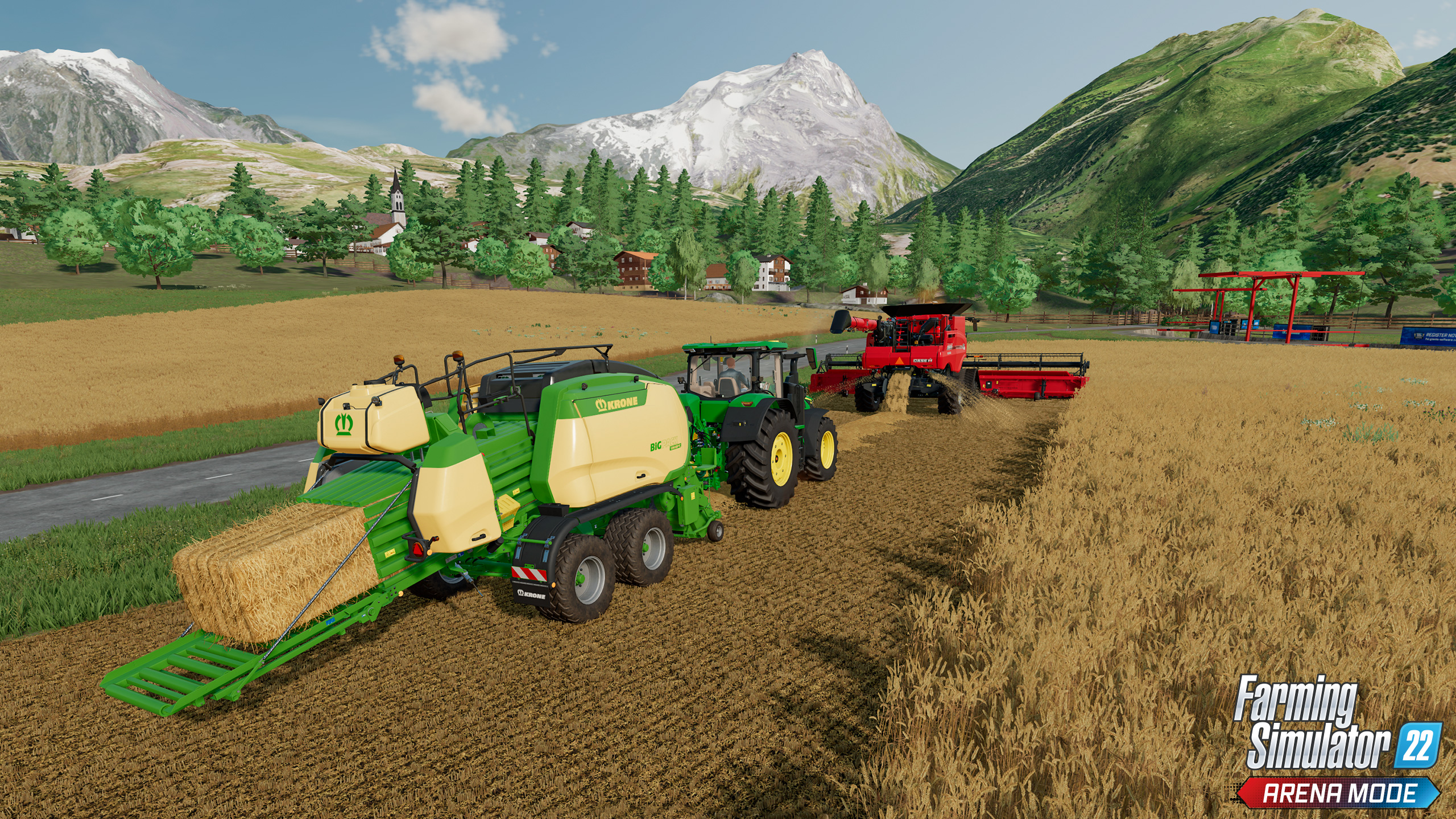 Additional layers of tactical gameplay are ensured through a pick & ban phase, randomized power-ups and multiple strategic approaches possible. There's also a training mode to make it easy for everyone to check it out – you can even try it on your own if you're not ready for others.