Today, EA dropped a fresh update for the current-gen version of Madden NFL 24. While the patch notes have not been officially unveiled, there's a considerable amount of speculation about the purpose behind this update.
One of the latest features introduced in Madden NFL 24 is the ability for players to purchase Field Pass levels using Madden Points. This mechanism is designed as an effort to aid those who either started the game late or couldn't invest the time they wanted. The intention is to help them catch up before the upcoming season kicks off. However, recently there was an issue with the purchase functionality of this feature, leading the team to gate the feature for further investigation.
Field Pass Level Purchase Update:

The team is currently investigating an issue with purchasing Field Pass levels and has gated the feature.

We will provide updates in the thread below.

— MaddenNFLDirect (@MaddenNFLDirect) September 16, 2023
While we await the detailed patch notes, this new update underscores EA's dedication to improving player experience and addressing concerns promptly. If the patch does indeed cater to the Field Pass level purchase issue, it will be a testament to the company's commitment to keeping the Madden community
Madden NFL 24 Patch Notes
Recently, this was posted:
Hey Madden Fans!
Welcome back to Gridiron Notes!
Today, we want to introduce and provide details about the inclusion of optional Field Pass Level Purchases. The intent of this feature is to provide players with the option to catch up on the Field Pass using Madden Points prior to the start of next season. This will give you an opportunity to earn rewards along the way, whether you recently picked up Madden NFL 24, or were unable to find the time to make the progress you wanted. We're still preserving an initial window of time on each Competitive and Season Field Pass where you can only unlock rewards by completing objectives.
How It Works: Towards the end of each season, we want to provide you an opportunity to finish both the Competitive and Season Field Passes. Players will see multiple purchase options based on how they would like to progress their passes. You will have the ability to purchase multiple levels at once or just one level at a time.
Note: The number of Madden Points needed for each level skip will change depending on how much experience you currently have and how much you need to rank up. If you have already made progress towards the next level you will receive an adjusted price. 
Starting Sept. 15th, you will be able to purchase Season 1 Field Pass level skips and have the opportunity to level up to level 45.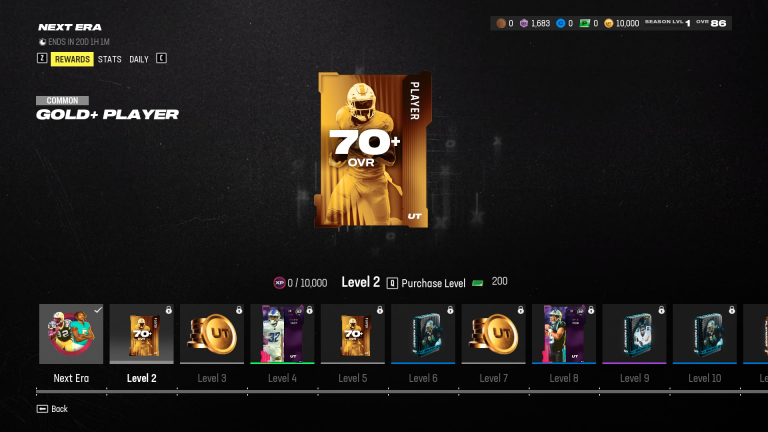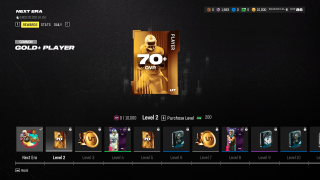 On Sept. 15th, you will also be able to purchase levels on the Competitive Field Pass and progress up to level 27.
Note: Season 2 will not launch with Field Pass Level Purchasing.
We will provide you updates as to when purchasable Field Pass Level Skips will be available for upcoming seasons.